Snip-its
from this week:
BIBLE
This week we covered
John's birth Luke 1:1-25
Jesus's birth announced Luke 1:26-80
Birth of Jesus Luke 2:1-38
Jesus and the Wise Men Matthew 2:1-12
All kids added this to their lapbooks.
Hannah wrote a report on John the Baptist.
I was so thrilled to see that she is really bringing IEW concepts into her
other writing reports.
Hannah wrote a newspaper article on
Messiah Born of a Virgin?
Prophecies seem to line up....
HEALTH
Attentiveness/Ear
(December we will work on eyes)
Training the kids to be attentive. All week I kept reminding them
to listen closely and watch carefully.
A. To pay attention
B. To concentrate
1. To listen long enough to know what is being said
2. To look closely enough to notice detail
3. To concentrate without distractions
Proverbs 4:20
My son, pay attention to what I say, listen closely to my words.
Isaiah 55:3
Incline your ear and come to Me. Listen, that you may live; and I will make an
everlasting covenant with you.
For Lauren's Auditory Memory and Receptive Language disorder one of the games we play is Follow Directions (this idea came from a friend who is a speech and language therapist). I thought this tied in nicely with this week, so all the kids played.
The kids had to repeat my directions then follow them. Here are a few of them:
1. Hop 5 times, tell me the last letter of your name, and draw a square in the air.
2. Clap your hands under your legs, count backwards from 5, and sing your last name.
3. Name two vegetables, name the 5 vowels and jump up in the air.
For Lauren this is a challenge to remember so many words. For Micah and Hannah I added more directions. I have to admit when you add four directions it was hard for me to remember.
We also went outside and made an obstacle course out of it. You could even make use of prepositions if you are teaching them; I am teaching them to Micah and Lauren right now. Ex. Go under the trampoline, jump over the swing, and bear crawl to the fence.
For Receptive/Expressive Language disorder I suggest
Pirate Talk board game
.
My daughter enjoys this game.
The skills it works on:
Sentence Repetition
Answering Questions
Following Directions
Categorizing
Inferencing
Describing
Social Skills
All the kids labeled the parts of the ear we talked about.
The kids and I made an ear out of boxes.
They crawled through the canal, which was the box you see.
The ear drum was wax paper. When they passed through the ear drum there was a spatula (the hammer), and two baking pans (these were the anvil and stirrup). The kids hit the spatula on the pan and felt the vibration on the other pan. Next was the gigantic shell (our cochlea). Following that was a jump rope (the auditory nerve) that led to the brain.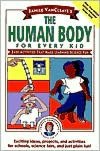 Micah and Lauren read a chapter a day from Two Great Lives.
We pulled sentences from this book to work on prepositions and conjunctions.
HISTORY
From Story of the World we read Caesar Fights the Celts, Caesar Crosses the Rubicon,
Caesar and Cleopatra, The Death of Caesar.

We also read from
The chapter on Julius Caesar
Hannah reading Cleopatra by Diane Stanley


Hannah's Book Basket
The story on Julius Caesar
EVERYDAY MOMENTS AROUND THE HOUSE
Hannah making bread. We put it in the bread machine on the dough cycle,
then transfer it to a cast iron bread pan to cook it in the oven.
Our favorite recipe:
2/3 cup warm water
1/2 cup warm milk
1/4 cup butter
2 cups wheat flour (fresh ground if possible)
1 cup white flour
3 tbsp raw sugar
1-1/4 tsp salt
2 tsp yeast
Lexi's drawing of a "fishy pond" in her words.
Micah sewing a button on his Robin Hood cape.
Teaching Lauren how to make our dishwashing detergent.
1 cup Borax
1 cup Washing Soda
1/2 cup Kosher Salt
I keep the citric acid in a separate jar because it will clump up if you mix it with the other ingredients.
1 tbsp of mix per wash
1 tsp citric acid
pour some vinegar in your rinse aid
SERVING OTHERS
This month is the season to count our blessings and we wanted to let others know that they are blessings.
I am so excited to see how God moves in our hearts and those we say thank you to all month.
Today when I asked the kids who they wanted to make cookies for and say thank you for serving others they said Mrs. Mary Ann. Mary Ann has served the seniors in our community for the last eight years through Meals on Wheels. We are blessed to know her and help her through this ministry.
GOD MOMENT
I must confess that this week's study has made me aware of how we need to train ourselves in being more attentive to our Father in heaven.
I was convicted in the moment of telling my children are you listening closely, are you watching carefully??
Hmmm....God whispers to my heart are you distracted? Are you listening closely and watching carefully?
I have to admit it is easy to get distracted, but quite frankly there is nothing more important than spending intimate time alone with Him.
Are we in His Word everyday, are we listening closely to the Holy Spirit, are we looking at the world around us with His eyes; or are we simply missing out on so much that He wants to offer us and show us.