Our read-aloud for the month is
Pilgrim Stories
by Margaret Pumphrey.
Activities are light and short, since it is Thanksgiving week.
Our BIBLE VERSE this week:
Each child worked on their individual verses for the Thanksgiving lunch at the Civic Center.
HISTORY
Today we read the chapter The Sword of Miles Standish, Preparing for the Journey
and Farewell to Holland
Daddy helped the kids out in the shop to make their own Gideon sword.
Watch out daddy, she is dangerous with that weapon.
Lauren demonstrating for Hannah how to use the sander.
Excuse the mess, I have four kids and the house is still in remodel mode.
Here are three of the kids with their swords.
They decorated one side with the name Gideon and the other side
they painted the sun, moon and stars.
Kids labeled Delfshaven on their map and added the route from Leiden to Delfhaven to England.
GOD'S NAMES
El Roi, The God Who Sees
Daddy talked about Sarai and Hagar.
Genesis 16:1-16
Think about all that God saw. Think about what Hagar learned about God.
What does God see about you?
"So she called the name of the Lord who spoke to her, "You are a God of seeing," for she said, "Truly here I have seen him who looks after me." (Genesis 16:13)


Tuesday
HISTORY
Today we read the chapter The "Speedwell"
SCIENCE/NUTRITION
We learned another symbol of Thanksgiving the Cornucopia. Cornucopia comes from Latin. "Cornu" means horn and "Copiae" means plenty. This is a symbol for a plentiful harvest.
We made a cute cornucopia from Family Fun Magazine.
We put in ours: turkey, pickles, carrots, celery, cheese.
On their printout from the above recipe we wrote the nutritional value
of two of our veggies: celery and carrots.
Celery: excellent source of Vitamin C and fiber. We discussed how those vitamins help our bodies.
Carrots: provitamin A carotenes. Carrots contain a large amount of antioxidant compounds which help protect against cardiovascular disease and cancer. Carrots are good in promoting good vision, especially night vision.
Ok so theirs looks prettier.


ART
We made Grandma a beautiful sign for Thanksgiving.
We used cardstock, ribbon, beans, pumpkins seeds, cinnamon sticks, twigs, grass, corn. Everything we already had on hand.
Directions found at
http://kingdomfirstmom.com/2011/11/frugal-and-fun-thanksgiving-crafts-to-do-with-your-family.html
KITCHEN
Another symbol of Thanksgiving we learned was the turkey.
Hannah wanted to make cupcakes for Thanksgiving so we found these cute Thanksgiving turkey cupcakes. Today she baked the cupcakes and Thursday she will decorate them.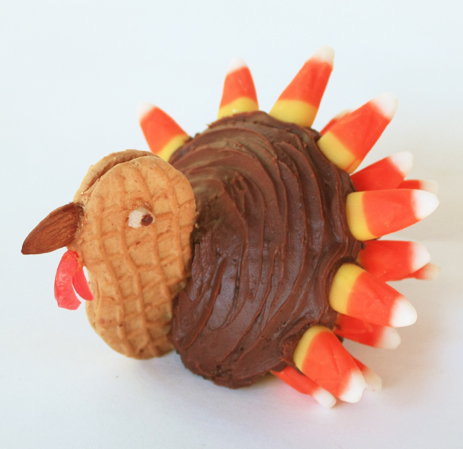 http://www.jeannebenedict.com/recipes/thanksgiving-turkey-cupcakes/
Wednesday
My passion is to train my kids to be mission minded. In sharing our service projects I hope that we can encourage or give ideas to other families.
Today we served Thanksgiving lunch to the seniors. We wanted it to be a special lunch for them. We took real dishes and silverware (put the plastic away today) and decorated the table. The kids served the seniors, sang America the Beautiful, recited their Bible verses and helped clean up.
The seniors were asking for an encores and asked if we were coming back for Christmas. They told us that it was the first time in eight years anyone had done something like this for them. They felt like kings and queens. It was such a wonderful time for the senior citizens and for us!
Hanging out before lunch
Lexi serving dessert
The kids preparing to sing America the Beautiful
Cleaning up
Posing with Mrs. Mary Ann
The kids decorated the turkey cupcakes, filled out their My Thanksgiving Prayer and I am Thankful sheet found at
http://cyncesplace.com/thanksgiving.html
, then we headed over to the farm to spend the day with family. That's another post.
Beware if you are allowing the kids to make these on their own like I did, you might return to........
something like this. It was a crazy mess! However, fun EQUALS mess.